Protection systems for buildings and machineries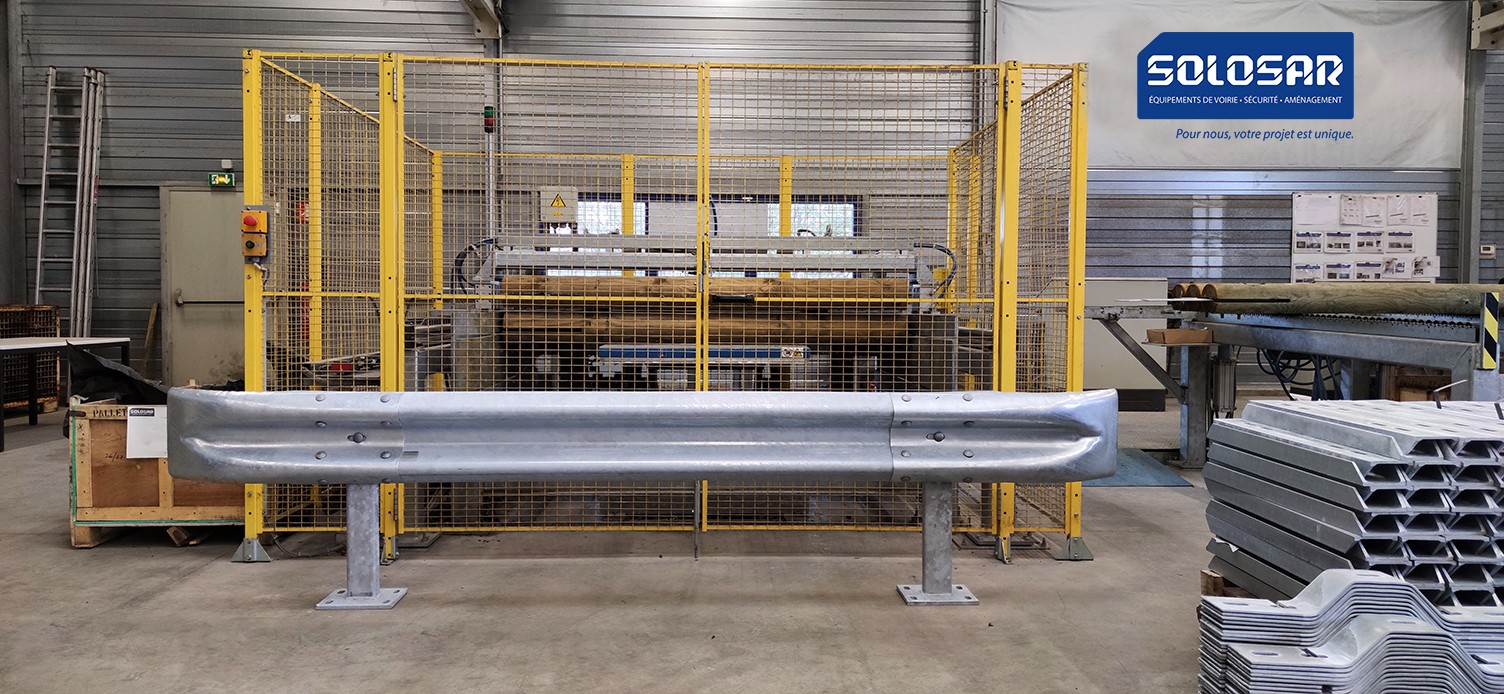 Today's industry is facing more and more regulations and requires the use of effective safety systems for the protection of people and machines. The range of devices presented below is designed to be installed for the protection of buildings, halls and facades, car parks and parking areas and industrial property.
The advantages are numerous:
Increased impact resistance and reduced risk of accidents
The deformation of the SOLOPROTECT® profile in the event of impact prevents any risk of over-accident
(injuries, cuts, etc.).
SOLOPROTECT® ensures high absorption of the energy released in the event of an impact thanks to its special shape and the greater thickness of steel used in its manufacture.
Your productivity and your assets are protected
The narrow SOLOPROTECT® profile allows efficient positioning and saves space, especially in sensitive areas (storage areas, doors, etc.).
Your circulation space is thus optimised to the maximum!
Elimination of machine downtime due to impacts or collisions with machines.
SOLOPROTECT® integrates 100% into the geometry of your buildings
SOLOPROTECT® solutions can be integrated into the geometry of your buildings and equipment.
Long-term protection is ensured by the multitude of supports available (on a plate or to be beaten) which can be mixed and matched to ensure the durability of the entire structure.
PROTECTION OF PEDESTRIANS AND WORKERS
PROTECTION OF RACKS AND STRUCTURES
PROTECTION OF VEHICLES AND MACHINERY
SAVINGS IN MAINTENANCE, REPAIR AND REPLACEMENT COSTS
MAXIMUM RETURN ON INVESTMENTS ON INFRASTRUCTURES