Crash Cushions acc. EN 1317-3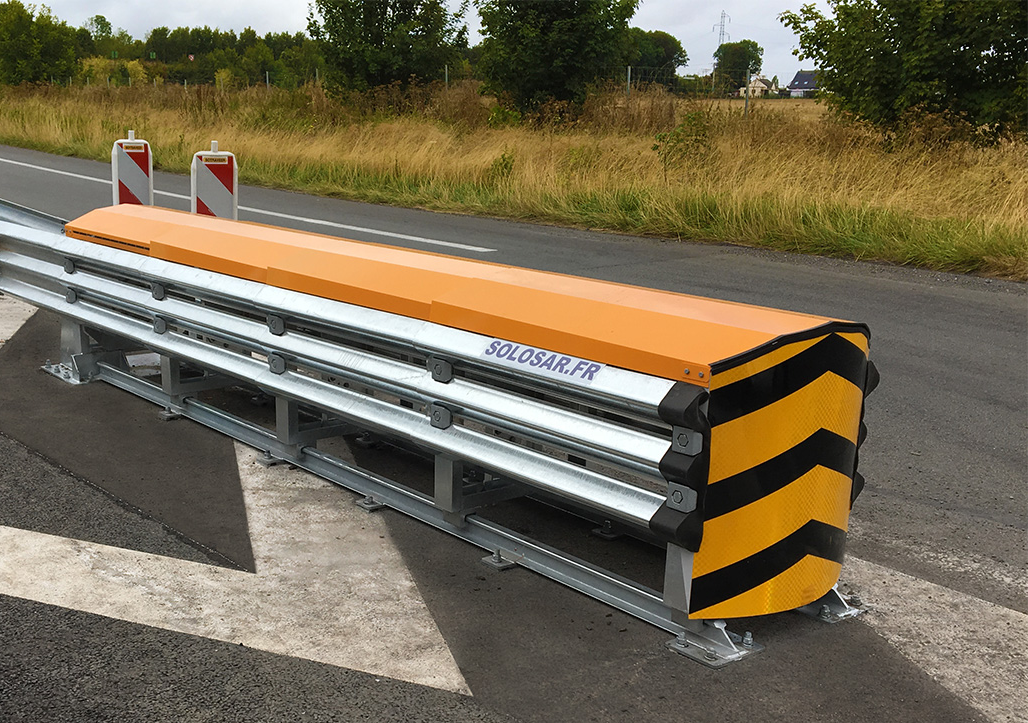 Crash cushions are to protect the ends of rigid concrete barriers, steel barriers, bridge piers, signs and virtually all other roadside hazards.The range from SOLOSAR named SOLOSMART® is tested according to EN131-3 and is redirective, non-gating system and offers a wide variety of available configurations and length.
They are able to brake, stop and/or redirect a vehicle in distress. It's an ideal type of crash cushion to shield most roadside and median hazards.
The SOLOSMART® range is a parallel and redirective system, designed for all roadways: levels 50, 80, 100 and 110 with the same components.
SOLOSMART® is equipped with an energy absorption pipe system called EAP, while central beams slide individually on the monorail anchored to the ground. The double monorail allows the crash cushion to remain stable, safely redirecting the vehicle in distress and preventing any lateral or vertical movement of the crash cushion.
After impact, SOLOSMART® is highly reusable and is easy to install and to repair... Its simple and innovative design allows a consequent re-use and low costs related to spare parts.
• Pre-assembled by SOLOSAR and ready to install on site
• Quick and easy installation on concrete slab
• Possibility of fixing directly into the asphalt
• Fixed on a monorail base, without cables or chains
• Low replacement cost of spare parts
• Provides safe and consistent performance at a lower cost than other redirective solutions